Contacts
License 00-14-2002246 от 14.11.2014
Location of the 'Innovet' warehouse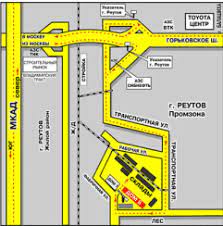 From Moscow: at the outskirts of Moscow in the Gorky highway bridge over the drive railway and the descent from the bridge on the index "Reutov city" go to the right (next – follow the scheme).
In Moscow: when moving to Moscow on the highway drive Gorkovskoiu Balashikha, after the gas station and the center TOYOTA VTK before the bridge turn right past the pointer "Reutov city" under the bridge (next – follow the scheme).
Адрес центрального офиса и склада:
143960 Reutov, st. Factory house 8
Working hours :
Mon. - Fri. 9:00 - 18:00; Sat, Sun - weekends.
Telephone :
Email:
office@innovet.ru